BUSINESS TRANSFORMATION UNLEASHED
STAY AHEAD OF DIGITAL DISRUPTION AND THRIVE
We help enterprises design and implement the right hybrid-cloud infrastructure to run their business on, and enable new initiatives to be rolled out quickly without disruption or business risk. Our mission is to make your IT more agile, resilient and secure so you can evolve and grow your business faster.
Every industry today is in turmoil, with big opportunities up for grabs. But not for the faint-of-heart, with no stomach for change.
The remote work revolution was just the catalyst – there is so much more to be done – but that's time and resources you don't have.
As your business evolves managing change and risk is a real challenge. If you don't have a reliable IT partner to back up your team, its time to talk to us, before you get out-smarted by your competitors.
We can help you manage day-to-day IT operations so your team can devote their time and attention to your technology roadmap – so you can prevail as the disruptor not the disrupted.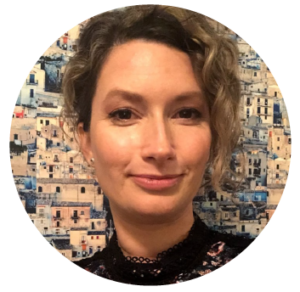 MOHSO did an incredible job in setting up our office's WiFi and Ethernet network. We require a fast and reliable wireless network that can support hundreds of devices performing web presentations and video conferencing throughout the office. MOHSO has always been able to help us with any issue we've thrown at them.
MANAGED IT, DONE RIGHT

We've got your business covered
With 24/7 phone support and a highly-skilled team of CCIE and MCSE certified engineers monitoring and managing your network, cloud services and cybersecurity, we've got your back day and night.
Whatever the assignment, we own it, and we do it right.
INFRASTRUCTURE AND MANAGEMENT

CLOUD MIGRATIONS AND MANAGEMENT

COMPLIANCE, AUDIT AND CYBERSECURITY

VOICE AND UNIFIED COMMUNICATIONS
BACKUP AND DISASTER RECOVERY

AD-HOC IT PROJECT CONSULTING

EQUIPMENT RELOCATION LOGISTICS
For BKUC, we built out their network from the ground up including cabling their clinics, and installing AV and conferencing equipment in examination rooms.
We have grown with R3 from incubator to nearly 500 people worldwide. We currently manage the network infrastructure in NY, London, Ireland and Singapore.
The Hill needed a network provider they could trust to manage the their DC and NY corporate office networks for them, so they could focus on publishing.
When Hematogenix needed to upgrade their legacy PRI infrastructure for VoIP to improve capacity and cost, we provided a scalable managed SIP service.
We were brought in to design and implement a converged voice and data network for a subsidiary. We now manage the network and voice services.
When Pagaya relocated, we were hired to test and verify the existing cabling, expand the network and install wireless access points throughout the office.
TECHNOLOGY PARTNERS
Through strategic relationships with 70+ telco carriers and 40+ cloud suppliers and our certifications with the major equipment providers, we can help you with everything from procurement to deployment and support.